Violet CLM

JCF Éminence Grise
Joined: Mar 2001
Posts: 10,635

Oct 5, 2018, 03:58 PM


Okay! The CD had a lot of old JJ2 images, many of which we've seen before in lower quality and some of which are new. I'm just going to post them all here... I've converted the PCX and TIF files to PNG, because those are easier to use these days, but otherwise I have not edited any of the images at all.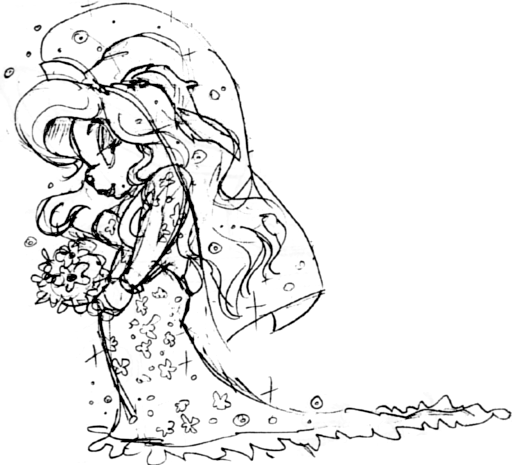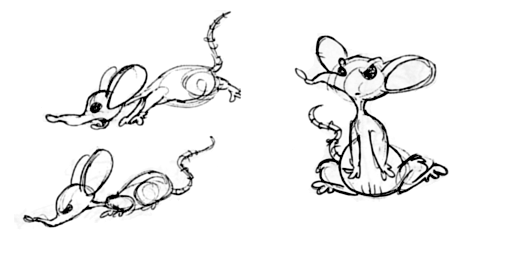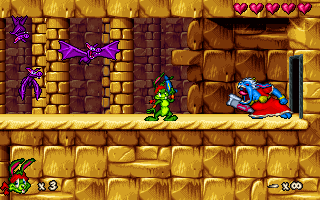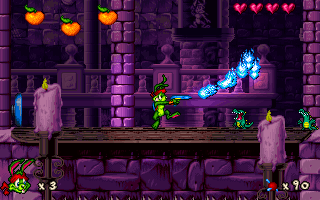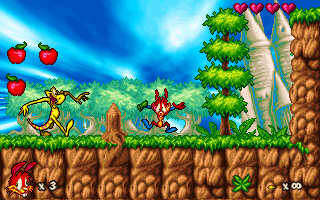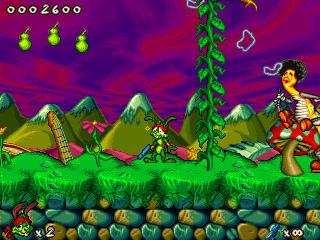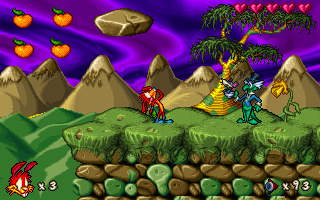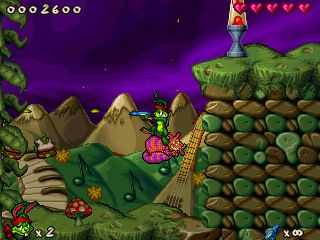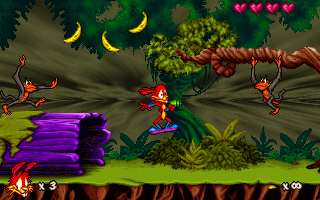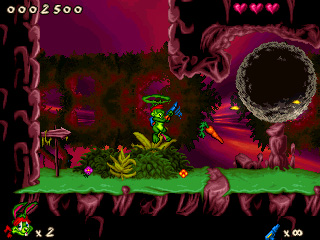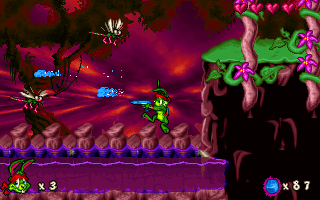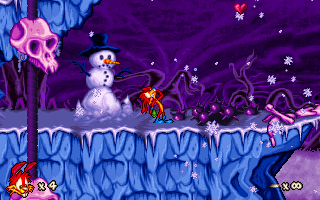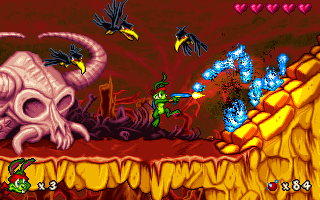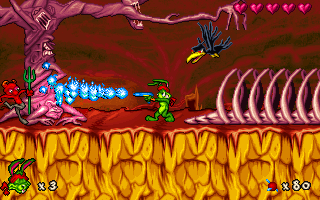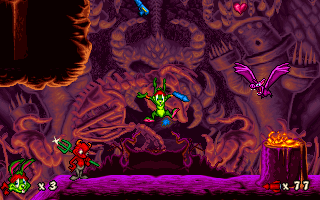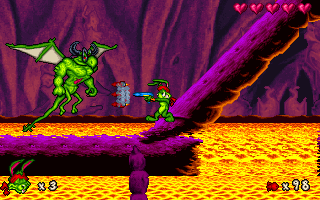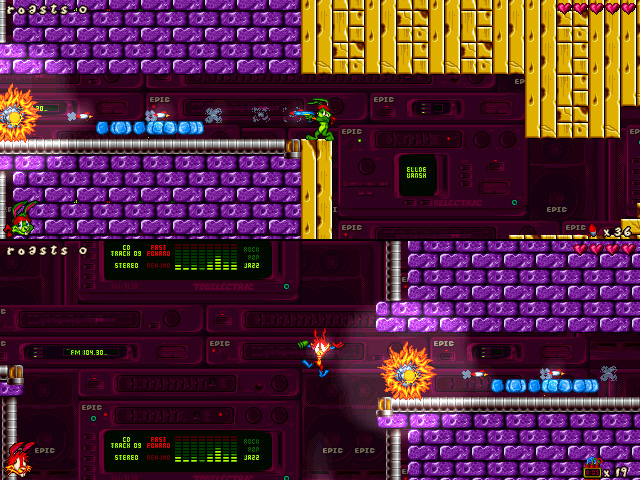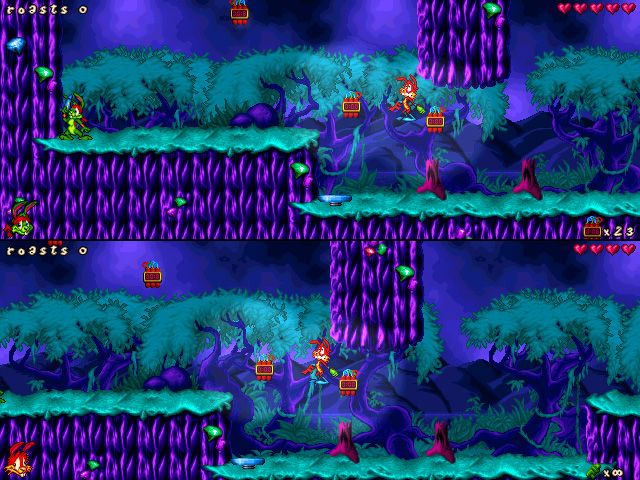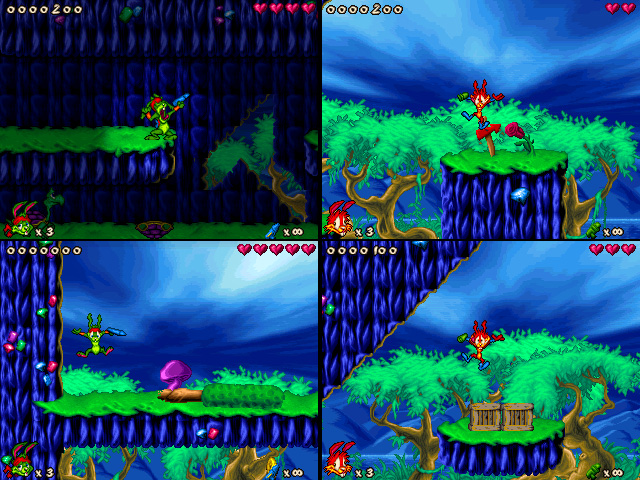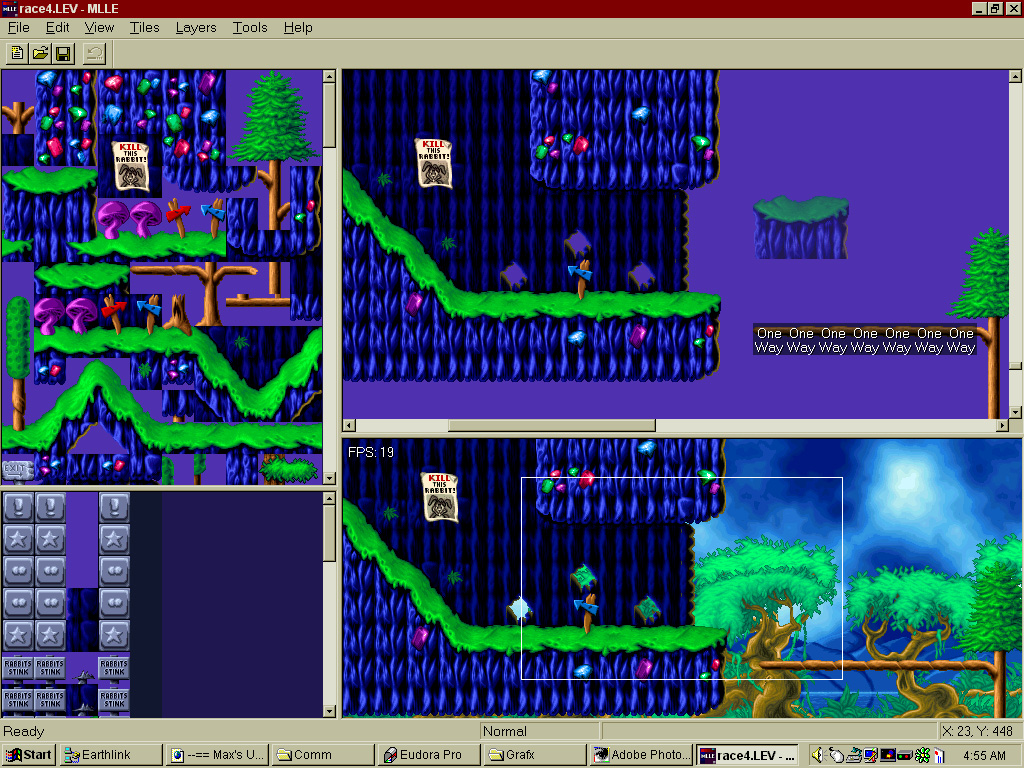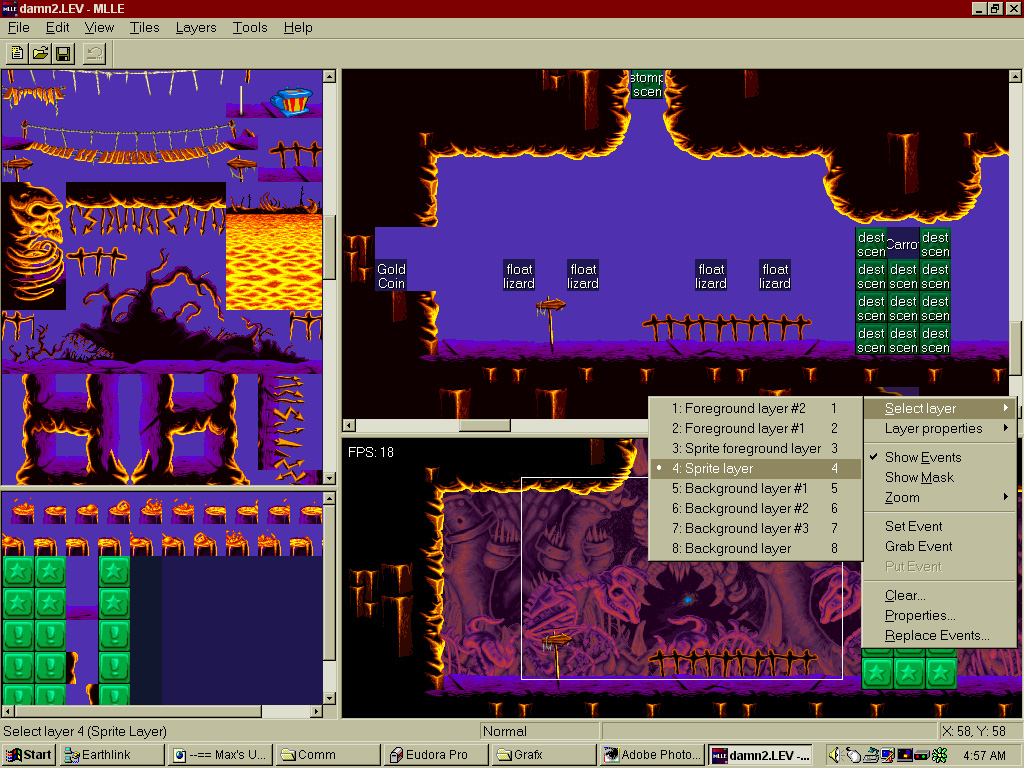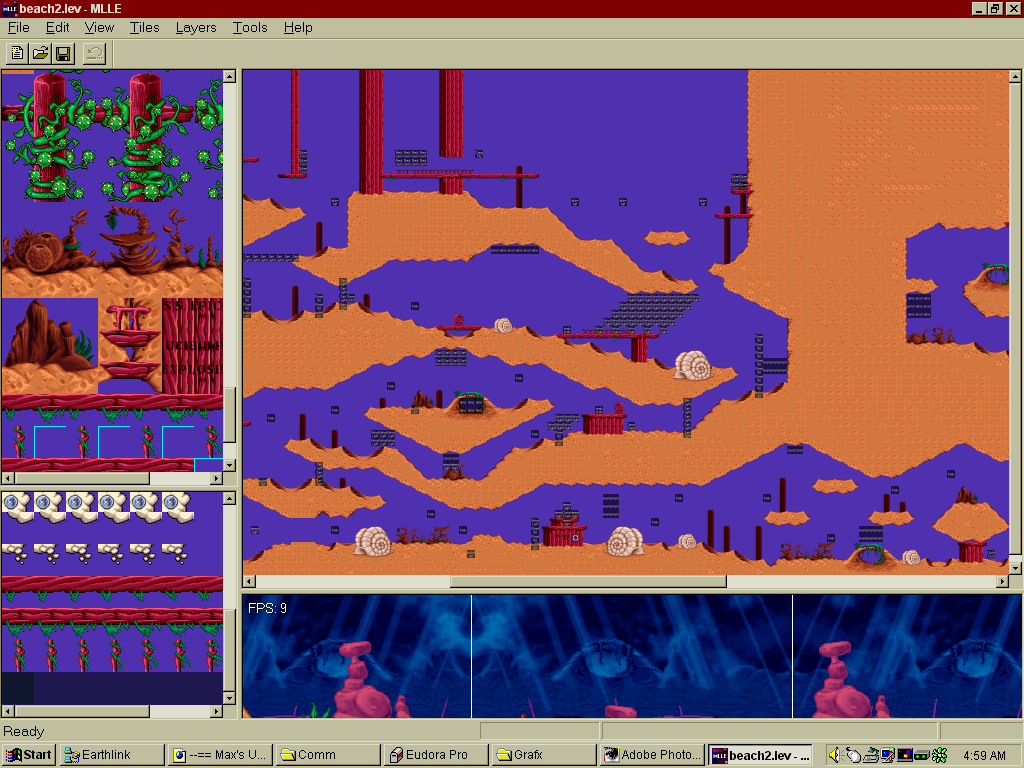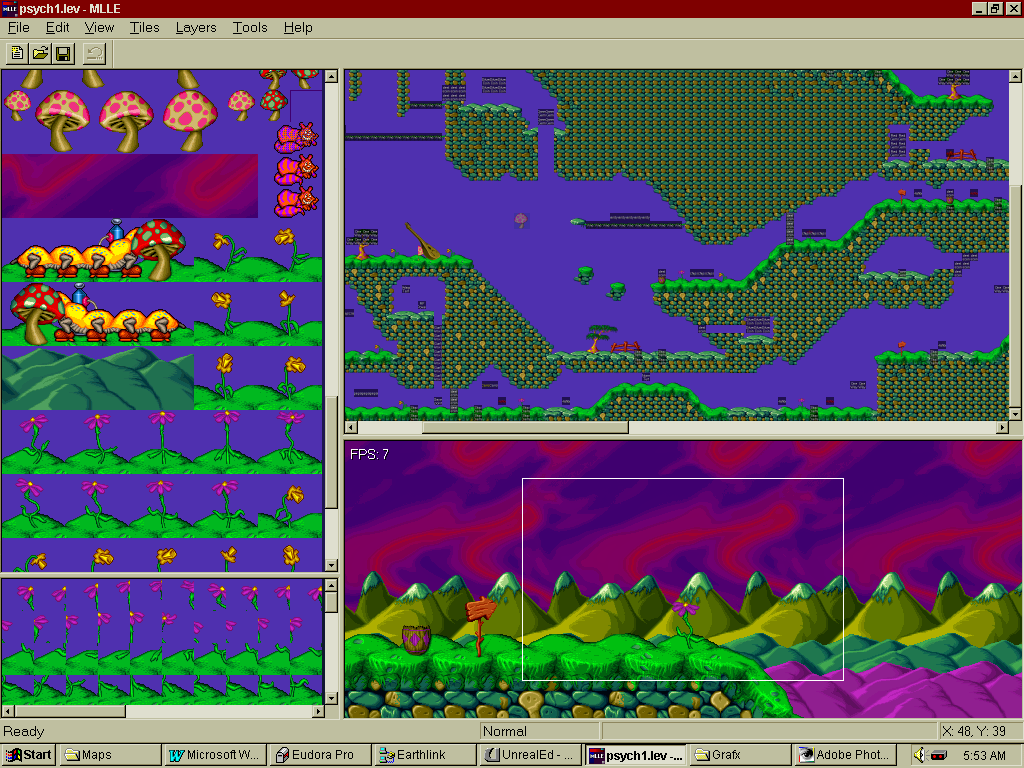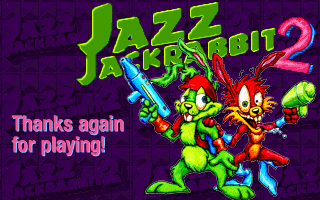 Also,
here's a zip to let you download all the images at once
, which also includes
eight official prerelease JJ2 palettes
extracted from the above images, already in the format JJ2+/MLLE uses:
BetaCastle1: brighter gold than final Castle
BetaCastle2: identical to this tileset but included in the interest of completeness
BetaDamn1: barely different from final Damn, just slightly more muted colors
BetaDamn2: everything is a bit pinker
BetaInferno1: darker blue ground colors, though remember that the ground tiles were different back then
BetaInferno2: much redder and less subdued than the final version
BetaJungle: different from either of the final Jungle palettes
BetaPsych: barely different from final Psych Night, but the textured background is 50% blue instead of 100% purple
__________________

Leo(T.C.K.)
JCF Member
Joined: Jan 1970
Posts: 45

Oct 6, 2018, 12:32 AM


Well, finally. Those are of course not screenshots from the beta that was included, but nonetheless it's good to have the screenshots here for display. Kind of disappointed there wasn't a little more stuff, but I'm glad this leads to creation of new content, like the tilesets.
Leo(T.C.K.)
JCF Member
Joined: Jan 1970
Posts: 45

Oct 6, 2018, 11:50 PM


To not forget I should post here about that if you want sound in the dos version of the game(not just the menus),
you can change for example in dosbox the sound card to "sbpro2" or anything else that might work too.
ShadowGPW

Super Moderator
Joined: Jan 2001
Posts: 2,807



Oct 16, 2018, 09:30 AM


I love those art works!
__________________
Join clan [GPW]'s discord!
https://discord.gg/ktCcYnv
S.H.A.D.O.W.:
(aka Ins0mnia)
S
ynthetic
H
ydraulic
A
ndroid
D
esigned for
O
bservation and
W
arfare
Mystic Legends
http://www.mysticlegends.org
Follow me on twitter: @Ins0mnia
Follow us on twitter: @Mystic_Legends
Posting Rules

You may not post new threads

You may not post replies

You may not post attachments

You may not edit your posts

---

HTML code is On

---
All times are GMT -8. The time now is
08:19 AM
.
Jazz2Online © 1999-INFINITY (Site Credits). Jazz Jackrabbit, Jazz Jackrabbit 2, Jazz Jackrabbit Advance and all related trademarks and media are ™ and © Epic Games. Lori Jackrabbit is © Dean Dodrill. J2O development powered by Loops of Fury and Chemical Beats. Powered by vBulletin® Copyright ©2000 - 2018, Jelsoft Enterprises Ltd.

Original site design by Ovi Demetrian. DrJones is the puppet master. Eat your lima beans, Johnny.