Buttstomp Scenery

Buttstomp Scenery is another type of block just like Destruct Scenery and Triggers. Buttstomp Scenery can be stomped either upwards, downwards or sideways, depending on your character.

How to make Buttstomp Scenery

1. Open your level with Jazz Creation Station (JCS).

2. Go to the area where you want to place the blocks (see figure 1.0).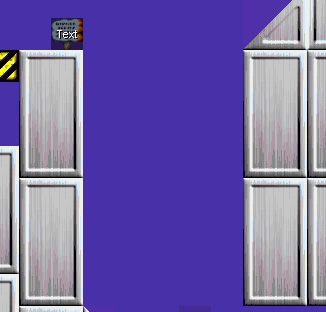 fig. 1.0 - A level

3. Now, find the buttstomp blocks in the tileset.
4. Click in the animated tiles window and hold the control (CTRL) key.
5. Click on the buttstomp block (keep holding control!)
6. You now have one tile in the animated tile window. Hold the control again and click the tile that appears after stomping the buttstomp block.
7. Click on the buttstomp block again while holding control.

Your animated tiles screen now looks like this:



fig. 1.1 - Your 'row' of animated tiles - buttstomp scenery

8. Right mouse-click on the row you made your animations in. You now get a screen with 'Animating Tiles Properties'.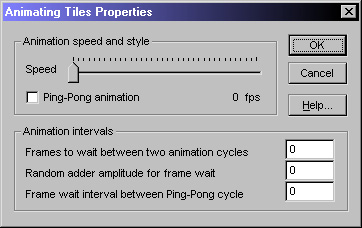 fig 1.2 - Animating Tile Properties window

9. Put the speed on 0 fps and press OK. The buttstomp scenery block is now ready.

10. Click the first tile of the row in the animating tiles window and put it in your level.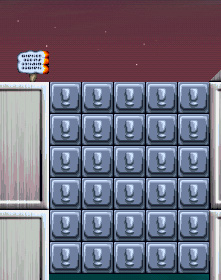 fig 1.3 - Buttstomp scenery in a level

11. Right mouseclick on one of the tiles and choose Select event.

12. Go to Gameplay -> Triggers and Scenery -> Buttstomp Scenery. Don't fill in any values and press OK.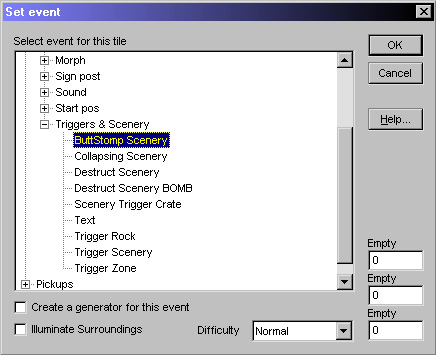 fig 1.4 - Gameplay -> Triggers and Scenery -> Buttstomp Scenery

13. Repeat this on each block or do it short with Shift+E.

Play your level - enjoy!

img:level.gif Example level (right click -> save as or a similar option)
Added on: 28 February 2003 15:38. Made by Electric.