Apr 16, 2022, 02:36 PM


Broken joystick in Plus
---
So I've setup JJ2 to play it via my Nintendo Switch Pro Controller thanks to Steam Input. The vanilla works fine. However, when trying to play it with Plus installed, the game goes nuts when I press just about any button.

Obviously I have the game from GOG.
__________________
Code:
    .──.
   │O_O │
   ││_╱ │
  ╱╱   │╲
 (|▔╲  │ )
╱'╲_▔ _╱`╲
╲___) (___╱  TUX LOVES YOU.
Apr 18, 2022, 10:23 PM


I haven't had as much time to look into this as I'm used to, but here are a couple questions:
* What happens if you don't use Steam Input? Does your computer still notice there's a controller? If so, what does JJ2+ make of it?
* Can you share some screenshots/reporting of what numbers you see on-screen using
this build
?
__________________

Apr 20, 2022, 02:27 AM


1. You can't use Nintendo Switch Pro Controller on PC without Steam Input, at least not reliably so.
2. I can't, I am traveling tomorrow and will be far away from my computer for at least 6 months, possibly longer so I don't really have time. Still much packing to do. Best thing would be for you to get a Switch Pro Controller yourself and test it. Would also make fixing it faster since there wouldn't be any unnecessary back and forth.
__________________
Code:
    .──.
   │O_O │
   ││_╱ │
  ╱╱   │╲
 (|▔╲  │ )
╱'╲_▔ _╱`╲
╲___) (___╱  TUX LOVES YOU.
Apr 20, 2022, 06:09 AM


Unfortunately my income from developing JJ2+ is $0 and therefore so too is my budget. I might be able to find someone to borrow one from, though.
__________________

Slaz

JCF Member
Joined: Aug 2004
Posts: 1,309



May 10, 2022, 11:14 PM


idk if it worked for the OP, but I can confirm that this build fixed a D-pad issue I had with a custom arcade stick that's using a Xbox 360 controller board as a base. The 4 joystick switches are wired as a D-pad, and Plus used to sporadically press Up (or so it seemed to be). This makes it work perfectly normal.
I play JJ2 using a keyboard over 99% of the time so I forgot that it was an issue.

__________________
Add
SlazRabbit
on Xbox Live if you want to play some GoW1/2/3/J or Destiny1/2.
Jazz Jackrabbit 2 Forever!!
Civilian Defence Force
-
Jazz2 Visual Fantasers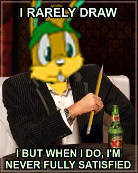 Jul 4, 2022, 02:18 PM


Now the it doesn't work at all.

//edit: With the build Violet posted here.
//edit #2: #$%$##$ my luck. Just after I've posted this it magically decided to start working, lol. Works fine, btw. No weirdness from the little I've played.
//edit #3: It stopped working again, seems like it either works perfectly or not at all, completely at random, it seems.
__________________
Code:
    .──.
   │O_O │
   ││_╱ │
  ╱╱   │╲
 (|▔╲  │ )
╱'╲_▔ _╱`╲
╲___) (___╱  TUX LOVES YOU.
---
Last edited by Darkhog; Jul 4, 2022 at

02:37 PM

.
Posting Rules

You may not post new threads

You may not post replies

You may not post attachments

You may not edit your posts

---

HTML code is Off

---
All times are GMT -8. The time now is
10:27 AM
.
Jazz2Online © 1999-INFINITY (Site Credits). Jazz Jackrabbit, Jazz Jackrabbit 2, Jazz Jackrabbit Advance and all related trademarks and media are ™ and © Epic Games. Lori Jackrabbit is © Dean Dodrill. J2O development powered by Loops of Fury and Chemical Beats. Powered by vBulletin® Copyright ©2000 - 2023, Jelsoft Enterprises Ltd.

Original site design by Ovi Demetrian. DrJones is the puppet master. Eat your lima beans, Johnny.