Slaz

JCF Member
Joined: Aug 2004
Posts: 1,309



Apr 7, 2011, 11:04 AM


I'll be playing a lot too, as it's nice to see the new maps that aren't usually played in CW/Ladder games.

__________________
Add
SlazRabbit
on Xbox Live if you want to play some GoW1/2/3/J or Destiny1/2.
Jazz Jackrabbit 2 Forever!!
Civilian Defence Force
-
Jazz2 Visual Fantasers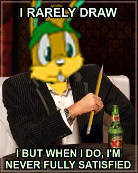 Apr 8, 2011, 12:50 AM


The bash is coming very soon, like, later today. I am only waiting on faw's level at the moment, but if he doesn't finish it soon, (I mean, in a few hours) then I'll just get the pack uploaded. By the way, not only don't I want to bother making a newspost in rabbit journal, I don't have to put the effort into getting the post on first page. Will someone take the effort to put up a post with the pack once I get it finished? - Also, what's the most practical way to upload the pack? (This question may seem obvious, but I just want to make sure)

I don't have a schedule for the side events yet, but I'm pretty sure they will be hosted on the 9th and 10th. Please give suggestions for specific times. Keep in mind Jailbreak and Assassination are definite. For those who entered my contest: it would be nice if you guys have a say in the time the assassination side event will be held.
---
Last edited by FireSworD; Mar 22, 2015 at

07:05 PM

.
Obi1mcd

JCF Member
Joined: Feb 2010
Posts: 692



Apr 8, 2011, 11:00 AM


The server is pinging. Is anybody else having this problem??

EDIT:
And the Games In Progress on j2o isn't showing up with anything for that server either, so I have to assume that it isn't just me.
__________________
Define 'normal'.
Violet CLM

JCF Éminence Grise
Joined: Mar 2001
Posts: 10,951

Apr 9, 2011, 09:42 PM


If whoever's hosting or otherwise in control could turn off whatever's removing shields, that would be good, since at least two of the levels have shields in them and they're being nerfed thereby.
__________________

Posting Rules

You may not post new threads

You may not post replies

You may not post attachments

You may not edit your posts

---

HTML code is On

---
All times are GMT -8. The time now is
03:53 PM
.
Jazz2Online © 1999-INFINITY (Site Credits). Jazz Jackrabbit, Jazz Jackrabbit 2, Jazz Jackrabbit Advance and all related trademarks and media are ™ and © Epic Games. Lori Jackrabbit is © Dean Dodrill. J2O development powered by Loops of Fury and Chemical Beats. Powered by vBulletin® Copyright ©2000 - 2023, Jelsoft Enterprises Ltd.

Original site design by Ovi Demetrian. DrJones is the puppet master. Eat your lima beans, Johnny.