PazzJazz

JCF Member
Joined: Jan 1970
Posts: 3

Feb 2, 2023, 08:34 AM


This tileset is weird..
---
__________________
Jazz Jackwabbit est le eultimite warrieur!
_______________________________
----------------------------------------------
Violet CLM

JCF Éminence Grise
Joined: Mar 2001
Posts: 10,941

Feb 2, 2023, 09:31 AM


Some later releases of JJ2, such as the one you're playing, included a few levels made by fans. You can check them out by opening the "HOME COOKED LEVELS" episode from the episode select menu. To see those tilesets in particular, choose "Ml_qobmenu" aka "QoB - Main Menu."
__________________

Violet CLM

JCF Éminence Grise
Joined: Mar 2001
Posts: 10,941

Feb 2, 2023, 06:42 PM


Levels can choose to not appear in the home-cooked levels list. This is common for single player levels that are meant to be played sequentially, so only the first can be selected there. To get to the qobduke level you are supposed to beat the other levels before it.
__________________

Slaz

JCF Member
Joined: Aug 2004
Posts: 1,308



Feb 12, 2023, 07:58 AM


Qobduke is one of the extra/secret levels that came after the 'Queen of Board' level, playable by selecting Qobmenu in the Home Cooked Levels list. The level is very long, confusing, and tedious especially by todays standards so feel free to type jjnext while in game until you get to play Qobduke.
__________________
Add
SlazRabbit
on Xbox Live if you want to play some GoW1/2/3/J or Destiny1/2.
Jazz Jackrabbit 2 Forever!!
Civilian Defence Force
-
Jazz2 Visual Fantasers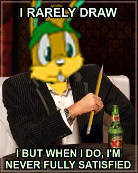 Posting Rules

You may not post new threads

You may not post replies

You may not post attachments

You may not edit your posts

---

HTML code is On

---
All times are GMT -8. The time now is
04:36 PM
.
Jazz2Online © 1999-INFINITY (Site Credits). Jazz Jackrabbit, Jazz Jackrabbit 2, Jazz Jackrabbit Advance and all related trademarks and media are ™ and © Epic Games. Lori Jackrabbit is © Dean Dodrill. J2O development powered by Loops of Fury and Chemical Beats. Powered by vBulletin® Copyright ©2000 - 2023, Jelsoft Enterprises Ltd.

Original site design by Ovi Demetrian. DrJones is the puppet master. Eat your lima beans, Johnny.