Apr 9, 2023, 10:02 PM


Secret Mimic
---
People don't seem very motivated by contest rewards, which is fair. But it would still be fun to do something with a theme together. What if we tried mimicking each other's level design styles? Participants (people who sign up in this thread) would be assigned to other participants in a randomly ordered chain, and when you get assigned someone's name, you make a level as if they were making a level, or homaging their style, or parodying their style, or referencing a bunch of their existing levels in a single thing, or really whatever. In some way being inspired by their work to make something new. I don't think it's useful to be too focused on what exactly that inspiration needs to look like, as long as you're basing your work on theirs I think it would fit. Though you should also be able to say, hey, don't look at my levels from before 2006 or whatever, I'm not proud of those, please don't be inspired by them.
__________________

FawFul

JCF Member
Joined: Jun 2007
Posts: 516



Apr 11, 2023, 01:18 AM


I love this idea. Bring it on!
__________________

Slaz

JCF Member
Joined: Aug 2004
Posts: 1,309



Apr 14, 2023, 04:15 PM


Yeah let's do it!
__________________
Add
SlazRabbit
on Xbox Live if you want to play some GoW1/2/3/J or Destiny1/2.
Jazz Jackrabbit 2 Forever!!
Civilian Defence Force
-
Jazz2 Visual Fantasers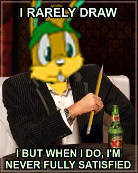 Apr 15, 2023, 10:10 AM


This sounds promising so far! Let's give people another 36 hours to think about replying and to consider whether they want to declare any of their work off limits.

After that, traditionally assignments like this are secret, so I guess I'll distribute them secretly by default, but people can reveal themselves (in public or to their assignees) if they want.
__________________

Apr 17, 2023, 07:38 PM


I've sent private messages to you all with the randomized names of your chosen!

I haven't given any thought to deadlines. They generally don't help people too much. I guess if you start seeing a lot of other people's levels turn up, dial down your ambition so you get done faster?
__________________

Posting Rules

You may not post new threads

You may not post replies

You may not post attachments

You may not edit your posts

---

HTML code is On

---
All times are GMT -8. The time now is
08:50 AM
.
Jazz2Online © 1999-INFINITY (Site Credits). Jazz Jackrabbit, Jazz Jackrabbit 2, Jazz Jackrabbit Advance and all related trademarks and media are ™ and © Epic Games. Lori Jackrabbit is © Dean Dodrill. J2O development powered by Loops of Fury and Chemical Beats. Powered by vBulletin® Copyright ©2000 - 2023, Jelsoft Enterprises Ltd.

Original site design by Ovi Demetrian. DrJones is the puppet master. Eat your lima beans, Johnny.