---
---
Re-upload/Edit Download
Author

Type

Single player

Version

TSF

Satisfaction

N/A

Screenshots
| | | | |
| --- | --- | --- | --- |
| JZ-Dunread.txt | | 1.94 kB | 14 Feb 2000 |
| JZ-Dungeon.j2l | Devil Dungeon | 11.85 kB | 18 Oct 1999 |
Description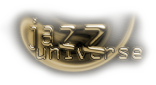 This file was originally uploaded to UniverseJazz, a Jazz Jackrabbit fan site that closed several years ago. Its downloads have been preserved here on Jazz2Online, but note that they were not originally uploaded to J2O and we take no responsibility for their contents.
the maze parts partly ruined this otherwise very creative and fun level
---
---
---
Jazz2Online © 1999-INFINITY (Site Credits). We have a Privacy Policy. Jazz Jackrabbit, Jazz Jackrabbit 2, Jazz Jackrabbit Advance and all related trademarks and media are ™ and © Epic Games. Lori Jackrabbit is © Dean Dodrill. J2O development powered by Loops of Fury and Chemical Beats.
Eat your lima beans, Johnny.