Happy New Years!
Today will also have the featured download of december of 2005: Blackraptors' Charnel Keep, also winner of my Remake Contest. The torch has been passed on to me, I am doing the featured downloads from now on. I hope you will all be satisfied with my work.
Charnel Keep is a Remake of Battle1 converted to CTF. Although none of the flaws that inhabit Battle1 are present in this version at all. The author used a creative method here to remake the level; instead of merely altering the layout by randomly changing and/or adding new stuff; he took significant areas, and switched them around, changing the gameplay yet having the level structure still resemble the original layout enough for anyone to recognize it.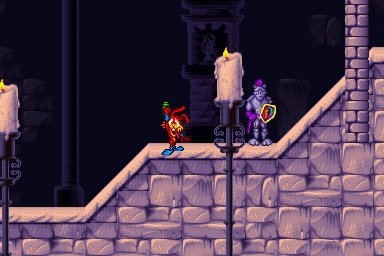 Although the eyecandy did not appear to have any method or concept behind what was done: thanks to the tileset and the usage of it; the mixtures of various shades of blue makes it look like a cool, and dark place possibly containing moisture in certain areas, though none are present.