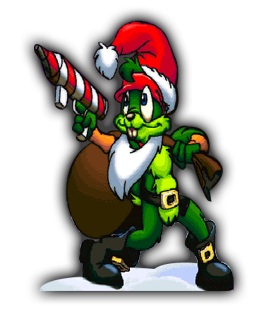 Happy holidays!
Snow is falling in the backgrounds of J2O, JJ1, and JJ2+, carolers are out in the streets without their safety goggles, and candles are being lit at sunset around the world. The J2O staff wishes you all a spectacular holiday season and a happy new year. Enjoy the last bits of 2018!
And an especially happy holiday wish to Holiday Hare 98, which turns twenty years old on December 10th!
PurpleJazz is planning a JJ2 Christmas Party from 20th to 23rd December; check out the JCF thread for further information!