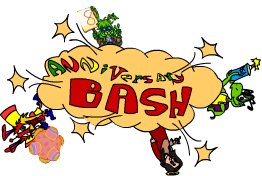 Logo by n00b. Logos and wallpapers here
This weekend, starting on friday and ending on sunday, the Anniversary Bash will be hosted for the eighth time, because this weekend's our favourite game's birthday. Be sure to fix your routers, re-install your game, download your patches and free some time so you can play at the best event of the year.
As always, a (regular Jazzjackrabbit 2, not TSF) server will be hosted with a level pack (assembled by Cooba this year) containing last year's best levels. There might be additional events. That's up to you, be sure to host some cool events.
Oh, and get all your inactive buddies to play for a weekend too, and make some oldies stop by!
More details as they come in…