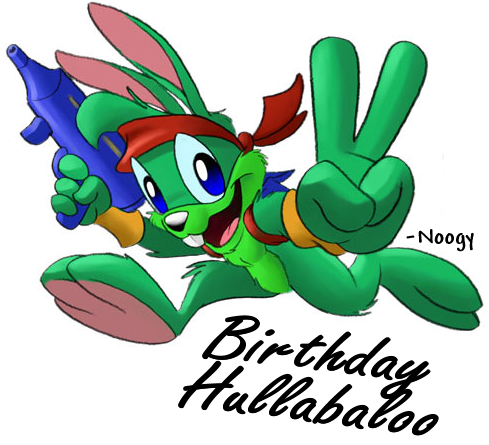 (image source: U2 JCF thread)
The festivities aren't over yet, folks! This Monday, May 7th marks the twentieth anniversary of the retail release of Jazz Jackrabbit 2 across mainland Europe, the first time we got to finally buy and play the game. To celebrate this big date, Jazz 2 Online will be teaming up with Epic Games and GOG.com for a weeklong celebration starting Monday, including a multiplayer server hosting levels from all twenty anniversary bash packs.
Exact details for the celebration are still being hashed out, but expect an awesome giveaway and a dedicated anniversary web portal. Stay tuned for more news in the days ahead, and get ready to get your rabbit on!
Update 1: Want to run your own event in the multiplayer server? Click here for details.
Update 2: It's started!
Update 3: It's over.