Jazz2Online news for May 2018
Source: http://jazzjackrabbit.net/index.php?league=1&season=1&op=forumz&watte=viewtopic&topic=990&page=1
The well known clan competition site JazzJackrabbit.net is bringing back the National Tournament. This is a tournament in which nations will fight each other for the glory of being the best nation in Jazz Jackrabbit 2 multiplayer. Every nation of the world is eligible to play!
Signups have already been started! So hurry up, because the signups will close at may 31st.
Source: https://twitter.com/therealcliffyb/status/996092708971274245
With leaving of Arjan Brussee from BossKey Productions to Epic Games last year and failing of their main game LawBreakers. We already saw dark clouds hanging above the development studio.
Today Cliff "CliffyB" Bleszinski announced on Twitter that the doors of Boss Key will be shut down for good and Cliffy retiring (for now) from the games industry to reflect on his life and focus on family matters.
We of Jazz2online wish godspeed to Cliffy and hope on a quick recovery back to game designing.
Source: twenty.jazz2online.com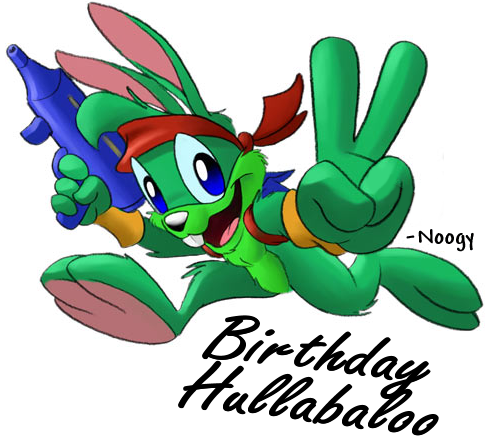 The Birthday Hullabaloo event has begun! Check out our brand-new
Birthday Hullabaloo web portal
for all the information you need, including:
Information about the multiplayer server, including screenshots of almost 600 different Battle and

CTF

maps
A community timeline of important dates and events from 1977 to today
Link to our newest giveaway, partnering with Epic Games to give away free signed Jazz Jackrabbit 2 CDs
Link to

GOG

's weeklong lowest-ever sale for JJ1 and JJ2
Funky graphics
Or, join the server directly from here!
As noted in our last news post, this Monday marks the start of Jazz Jackrabbit 2: Birthday Hullabaloo, a weeklong celebration of the twenty years since Jazz 2 first entered stores. A multiplayer server is scheduled to go up Monday at 11 AM UTC. It will mostly resemble anniversary bash servers, hosting hundreds of Battle and CTF levels from past bashes and switching between gamemodes from time to time as appropriate.
But we're also taking a page from JDC and introducing daily events in the Birthday Hullabaloo server. These can be anything—an already popular gamemode in a more specialized set of levels than the general bash, a gamemode that doesn't otherwise get played enough, whatever.
So if you're interested in helping out in the Birthday Hullabaloo, this is your chance! We have seven volunteer slots, one per day, for people interested in taking over the server for an hour or two. Events should start within an hour of
6 PM

UTC
. To show your interest (sooner better than later), please contact me in one of the following ways and tell me about what event you'd like to run and what dates are compatible with your schedule:
Email: violetclm@gmail.com
Skype: violetclm@hotmail.com
Discord: Violet

CLM

in the Jazz Jackrabbit discord channel
J2O: post a comment here on this news post or send me a private message, letting me know how I can contact you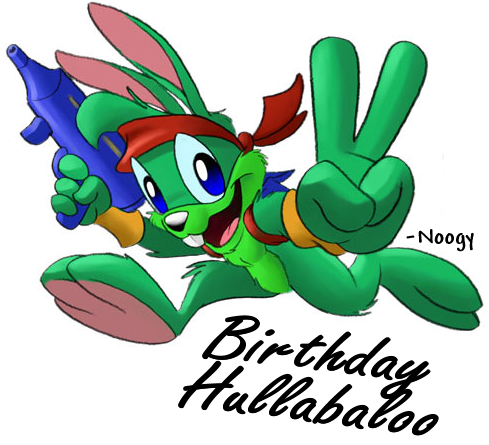 (image source: U2 JCF thread)
The festivities aren't over yet, folks! This Monday, May 7th marks the twentieth anniversary of the retail release of Jazz Jackrabbit 2 across mainland Europe, the first time we got to finally buy and play the game. To celebrate this big date, Jazz 2 Online will be teaming up with Epic Games and GOG.com for a weeklong celebration starting Monday, including a multiplayer server hosting levels from all twenty anniversary bash packs.
Exact details for the celebration are still being hashed out, but expect an awesome giveaway and a dedicated anniversary web portal. Stay tuned for more news in the days ahead, and get ready to get your rabbit on!
Update 1: Want to run your own event in the multiplayer server? Click here for details.
Update 2: It's started!
Update 3: It's over.