Yep, it's another news post about Jazz fanworks, and this is a big one: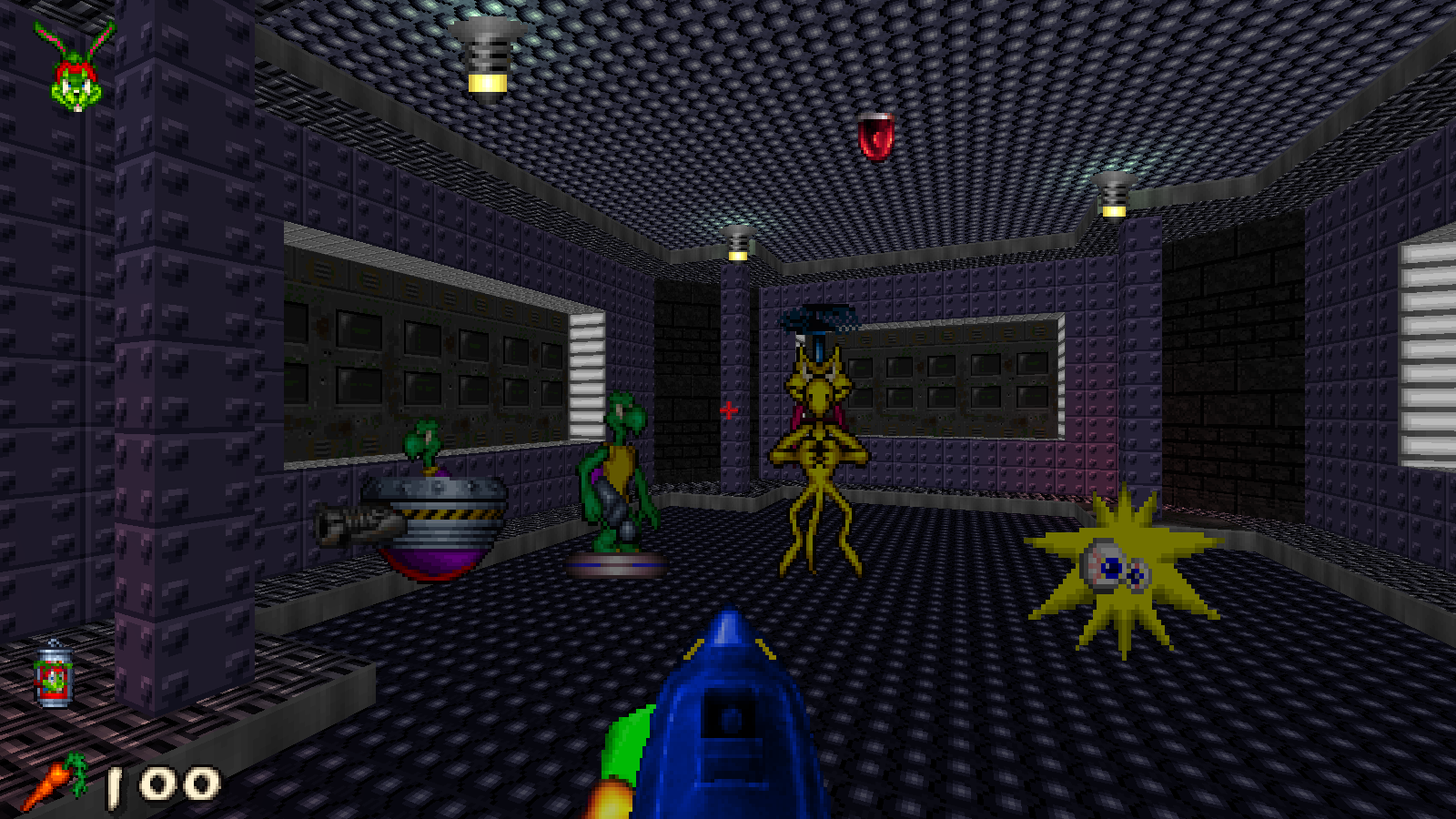 Jazz Jackrabbit Doom TC is a mod of Doom II that finally brings planets, enemies, and weapons from Jazz Jackrabbit (mostly JJ1, but some JJ2) into 3D. There's even a Holiday Hare spinoff mod in the works for maximum verisimilitude.
Not to be confused with Hocusdoom, which includes Diamondus as a bonus level.