January's Featured Download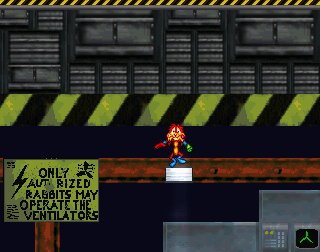 Tomb Rabbit 2 Unfinished by Kejero
I might not be well-known as someone who plays a lot of Single Player, but I definitely enjoyed this which was quite unexpected for me. The levels might be pretty old already, but that didn't disturb the fun.
The puzzles in the levels were not the easiest for me, as I have never been really good at Single Player and solving puzzles always takes time for me. It was fun to solve the puzzles like the one with the green spring at the start of level 5 in this unfinished pack (which will be level 08 if the pack is going to be finished) and I was impressed by the tilesets that have been made for the pack. All in all the gameplay was just awesome. It's great to hear that the author made the music as well.
The idea of having many coins in a level is interesting, but at some points there could have been other things as well. There was not much ammo, but it didn't matter that much.
The conclusion is that this is an awesome pack that definitely deserves the Featured Download.
Although this month had great uploads the runner ups for this month are the shiny CrysilisV by Violet and Fortress of Forgotten Souls by Blade, which is his long awaited 13th tileset.
There were some other uploads that were good as well, but there can only be two runner-ups. Hopefully next month will bring some great uploads as well!