Jazz2Online news for February 2008
hairy poll

-

February 17th 2008
Jazz Jackrabbit 3 coming in 2008?
Hell yeah!
42 votes (40%)
Perhaps, but I'll keep playing JJ2
23 votes (22%)
Screw JJ3, 1.25 all the way!
28 votes (26%)
FIX0RS

TEH

JAZZ

JACKRABBIT

!!!
13 votes (12%)
Total votes: 102
Well at least we're being optimistic. If you are willing to help in making the poll result reality, feel free to contribute to the Action Plan or Letter.
As hairstyles are the new Hip Thing nowadays, this is a good opportunity to contemplate on what hairstyle would suit Jazz best. Japanese have way hardcore hair than the koreans making them look like anime characters; would this fit Jazz? Or should he go back to his roots and get some hairgel to go Dutch? You decide!
The Jazz2Online staff provides a visual aid to help you decide.
From now on, we allow people to change their user name on J2O. There are a few regulations, though; in a nutshell, you can only change your user name once, and only with good reason. For more information, see the related JCF thread.
Jubilation

-

February 10th 2008
As of February 10, 2008…
7 Years, 6 Months and 8 Days since Jazz2Online went online.
1.41699219 gigabytes of Jazz Jackrabbit related content uploaded.
5000 unique uploads.
Two lucky individuals.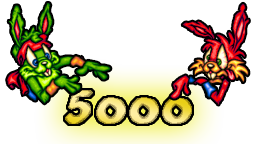 Congratulations to DarkSonic and SuperJazz for getting the levelID number 5000! The lucky upload earning the roundest of round numbers is Rumble in the Bogs, a collaborative attempt at creating a battle level (and apparently an entry to the JCS Collaboration Competition by yours truly).
In name of the J2O staff I'd like to congratulate DarkSonic and Superjazz, and also the rest of the people who uploaded all their stuff over the (seven and a half!) years :)
The person to get levelID 5555 will receive certain benefits!!
January's Featured Download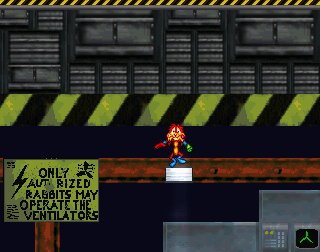 Tomb Rabbit 2 Unfinished by Kejero
I might not be well-known as someone who plays a lot of Single Player, but I definitely enjoyed this which was quite unexpected for me. The levels might be pretty old already, but that didn't disturb the fun.
The puzzles in the levels were not the easiest for me, as I have never been really good at Single Player and solving puzzles always takes time for me. It was fun to solve the puzzles like the one with the green spring at the start of level 5 in this unfinished pack (which will be level 08 if the pack is going to be finished) and I was impressed by the tilesets that have been made for the pack. All in all the gameplay was just awesome. It's great to hear that the author made the music as well.
The idea of having many coins in a level is interesting, but at some points there could have been other things as well. There was not much ammo, but it didn't matter that much.
The conclusion is that this is an awesome pack that definitely deserves the Featured Download.
Although this month had great uploads the runner ups for this month are the shiny CrysilisV by Violet and Fortress of Forgotten Souls by Blade, which is his long awaited 13th tileset.
There were some other uploads that were good as well, but there can only be two runner-ups. Hopefully next month will bring some great uploads as well!