April's Featured Download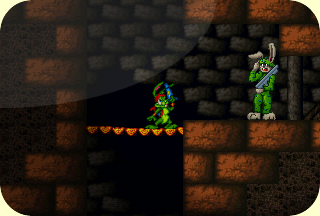 The Resistance by EvilMike
The latest installment in EvilMike's The Resurrection of Devan Shell has surfaced at long last. This is not all EM had to say in April, though, as the fourth episode was preceded by re-releasing the prior three parts of the sprawling adventure.
The Resistance puts our nameless hero on a war-overriden Carrotus, fighting in a battle that's doomed to be lost. The player's goal here is to establish the link between the main base of the resistance movement and its nearly starving outpost located in the village Thrax. In the middle of his mission, the hero makes a visit to a place turned bad, and the plot gets an unforeseen twist…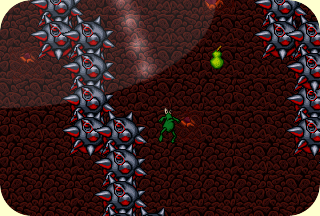 Download this episode now! And if that wasn't enough of EvilMike, check out his revived JJ2 blog at jazz2.blogspot.com. Nifty huh?