December's Featured Download
Better late than never… eh?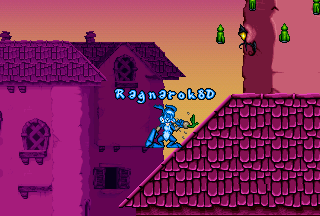 Codename: Alliance by Xtreme Level Makers
XLM's more active members, Darksonic, Purplejazz and Snooze bring J2O a massive pack of a whopping SEVENTEEN levels to Jazz2Online, ranging from Capture the Flag, to Battle, to Domination. Such a group pack is quite amazing, and this quantity is made even more interesting by the quality of the levels. Most of which have a great style and won't dissappoint in any aspect you may be looking for.
These levels are great for small games as well as party-sized games, and are a decent addition to anyone's levellist. A massive download reccomendation, and seventeen thumbs up to each of you. [See what I did there? Genius eh?]
Go on, press download!