Jazz2Online news for April 2020
Source: assorted JCF threads
The bash may be over, but there are still plenty of excuses to make new levels for Jazz 2! Let's take a look. (All descriptions below are abbreviated: please click the contest links for the full lists of rules.)
Assault the Base Contest
Deadline: One week after the tenth entry
Prize: $20 per level entered
Make an assault level (either one-sided or double-sided) with at least five objectives.
Bring back the lights to Jazz2 City!
Deadline: End of the quarantine
Prize: Hugs
Pick an old level from Jazz 2 City and revamp its eyecandy.
Lori is a contest
Deadline: One week after the first entry
Prize: $5 per person who entered, plus Steam keys for Dust: An Elysian Tale and Outlast
Make a level somehow connected to Lori.
Single Screen 4 Contest
Deadline: May 17th
Prize: None
Create a level either 25×19 tiles or 50×38 tiles in size.
Source: JCF
The 22nd Anniversary Bash is due to begin tonight at 18:00 GMT+1! It's going to be one hell of an epic party! Whether you're a seasoned JJ2 veteran, a casual player or something in-between, a good time is sure to be had by all! :)
Check out the level list here and download them here. Warmest thanks to ShakerNL for providing us his server!
Source: JCF
Anniversary Bash 22 is getting closer and closer… it's this coming weekend, starting April 10th! Because so much of the world is on lockdown these days for pandemic reasons, it seems like a good idea to ask if people would like the bash this year to last longer than the usual four days. You can cast your vote in the new J2O poll in the bottom right of the front page.
As a reminder, the Anniversary Bash is an annual event celebrating the full release of Jazz Jackrabbit 2, where a dedicated multiplayer server is run for a few days with a pre-prepared levellist of Battle and CTF levels. Read this JCF thread for more details! If you want to submit any new Battle or CTF levels to be played in the bash, you have until Wednesday!
Also this was a bad time for news because we want to make sure people hear about the bash, but as a followup to last month's list of games made by community members: now happygreenfrog's game Xenogunner is available on Steam!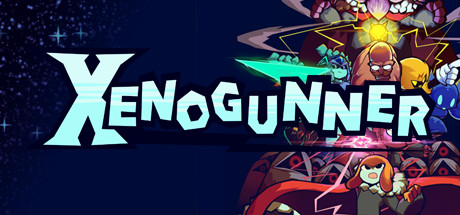 Also, here are the results from the previous poll! It looks like fighting Devan is not nearly as popular as fighting another rabbit, or even a weird teleporting hedgehog ninja from the nth dimension.
Best JJ1 Guardian?
Diamondus (secret level turtle)
4 votes (14%)
Medivo (flying pod)
3 votes (11%)
Orbitus (ostrich)
1 vote (3%)
Megairbase (tank)
2 votes (7%)
Jungrock (green lizard)
1 vote (3%)
Dreempipes (owl)
2 votes (7%)
Battleships (CPUs)
0 vote (0%)
Battleships (giant rabbit)
10 votes (37%)
Muckamok (Zoonik)
3 votes (11%)
Deckstar (machine)
1 vote (3%)
Lagunicus (orb)
0 vote (0%)
Total votes: 27
For years, it's been assumed that Jazz Jackrabbit 1 was always intended to be a cartoony, child-friendly affair. But a new prototype build has just been discovered calling that into question. The build appears to have been designed for international release, while the version we are all familiar with was censored/localized for the American market.
Major differences in the localization process apparently included the removal of excess gore, greater adherence to copyright laws, removing Devan Shell's pimp imagery, and the jettisoning of a subplot revolving around Eva Earlong being 12 years old but participating in a swimsuit competition.
Later developments in the Jazz Jackrabbit series, particularly the iOS stick shooter demo, now retroactively make more sense.
This prototype build was discovered on Google Stadia, where it has technically been playable since November, but today was the first time anyone tried out the service.