November's Featured Download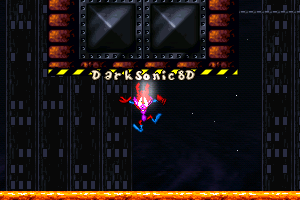 Desolation by BlurredD
BlurredD's latest tileset is one of high quality, and it's probably the best tileset of the author yet. It has a logical tile order, different kinds of walls and ground tiles, and an amount of eye candy that can't disappoint you easily. It's not very hard to use, and the levels that people might make are probably not going to be all the same(like Diamondus Beta levels)
The backgrounds are also great, same for the few animations the set has. There is not much to complain about, this tileset is great to use for Multiplayer and I think we are going to see some fantastic levels with it in the next few months.
The runner up of this month is Wraith's unusual Battle level called Sector Probe 68-A
I wanted to keep this short and I think I succeeded. Until next month, then we see who gets the last featured download of the year.