..once again!
I'll say only a few words about this level.. just because it's amazing! Great layout, nice gameplay – Dusk of Serenity is a real masterpiece. Despite the fact that the tileset doesn't give much possibilities, the eyecandy is simply astonishing! Thumbs up again, Rag.
Go and download this one… NOW.
Definitly one of the best CTFs in 2011 so far. Great layout.
Review by FawFul (8.8)
the lonely mameluke riding a path would be proud of this level :D
Review by xSnooze
(8.4)
A sequel of Episodic Ground Force Pack 1 (you might want to check it out!). Minmay did a good job making the levels suitable for ALL characters (!). Another plus is the fact that he implemented trigger system instead of coin one (in the starting room). Also, music: it makes an unique atmosphere for each separate level, which is a big plus, too.
Summarizing it all, minmay's pack is a must in your level list if you want to play some good Ground Force levels!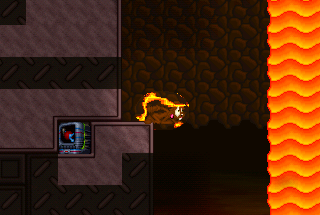 I wish I could see this, as well as the previous episode hosted.
Review by Sir Ementaler (9.5)
i hosted this last evening and i thought it was entertaining :D
Review by xSnooze (8.7)
_____
Sorry for coming with the newspost so late. Hope I did not mess up anything with this one (otherwise shout at me :-D)
edit: edited minmay's pack description.