Jazz2Online news for September 2011
OLC strikes back with a little, yet nice level pack consisting of two CTF levels. Unusual gameplay, good layout and interesting eyecandy – that's what makes it look unique! Also, don't forget to put music on – it fits quite well. All these factors build very positive feelings about the pack.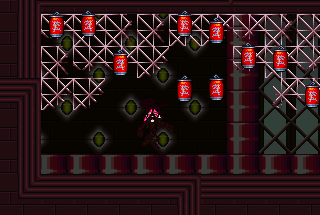 Saying it in overall, OLC Jazz1 CTF Pack 2: Electric Boogaloo is a pack full of fresh ideas that are worth taking at least a look on them. If you're seeking for original levels, count this pack as a good example (and go rate it)!
___
a quickie!
Source: JCF thread
The latest game reviewed in the video review series Lazy Game Reviews is none other than our beloved Jazz Jackrabbit (1)! It's not just a review, it's almost a mini-documentary with all kinds of interesting background information thrown in and runs for about 20 minutes, so it's well worth a watch for anyone interested in the game.
But you don't have to take my word for it, it's got CliffyB's official seal of approval, so it's got to be worth 20 minutes of your time ;)
Watch LGR's review of JJ1 here!
Source: JCF / SoundCloud
Here's a demo of one of the songs off my Jazz Jackrabbit Advance remix album:
http://soundcloud.com/twogamesjoined/march-of-the-turtle-troopers
Althogh it's supposed to be a remix of Icebox3, there are also two themes from Jazz Jackrabbit 2 thrown in – can you recognize them?
This was posted on RabbitJournal on September 4th 2011. You can post, too!