Jazz2Online news for November 2007
Source: JCF Thread
A few days ago, cooba started a level contest in which the goal is to create a level… together with someone else. This is the first time someone's holding a level contest for teams, and several people have already announced that they're interested, so hopefully we can expect a few nice levels in the first days of 2008 – the contest deadline is on the 30th of December, 2007.
For discussion and a list of rules and other information, you should check out the JCF thread cooba started.
Additionally, as a follow-up to the previous newspost: EvilMike lets us know that he will resume blogging once his exams are over.
Source: Strange Tales of Blade
The new posts on Blade's blog bring a few interesting things. While the blog has been around since April, its primary destiny of being a tileset development blog starts just now.
To date there are 23 diary entries. These 23 entries accompany 19 pictures or screenshots from the development process, so you will have lots to see. Today I translate you entries 1 to 2, and some days after 3 and 4. The fifth entry comes with the first Dungeon gameplay screenshot there is. From that point all of the entries will be added to this blog separately.
It's also worth noting that the tileset is no longer known as Castle of Cadavers. Its new (code)name, Dungeon, describes the tileset a bit better, as supposed.
Meanwhile, EvilMike's blog is still longing for an update…!
October's Featured Download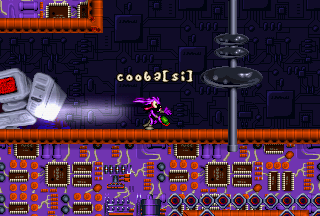 Impressions Z by DarkSonic
DarkSonic's latest level pack has the honor of being present on the frontpage this month. It features three CTF levels as well as two Battle levels. The battle levels, called Panic and Exciting Scenery respectively, are definitely well built and allow one to have plenty of the usual battle fun, as well as a nice time looking at the so said scenery. Had the Battle Server be online (as it mysteriously vanished a few days ago), these levels would make it into the loop without doubt.
The CTF levels don't get much worse than the Battle ones (forgive my bias over both gametypes!), and are worth a try every now and then. They have a few interesting and unique gameplay aspects, such as the "one helluva tube" in Innovation. I'm not sure if I'm a big fan of Rooms, though, but it seems like a fairly enjoyable level anyway. Go try it out!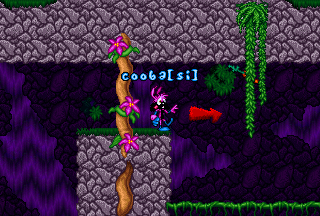 This month's runners up:
Those which didn't make the cut in October are Saphir, with his fairly big Pack of Random Levels and Birdie with MULCH, an (once again) unconventional level. (there's always the next month!)
Note: I'll probably not be doing November's featured download.
Don't get your hopes up.