Jazz2Online news for September 2008
The frontpage of the downloads section has just received a fairly large overhaul. The new features are as follows:
New, neater look. Notice how the frontpage now looks cleaner! Everythings falls together to its place, forming a good looking, user friendly layout.
Zebra stripes. Remember how J2Ov1 had different background colors for every second row in the downloads list? That feature is now back!
Long names get trimmed. Annoyingly long upload names now get shortened. To view the full name, hover over the shortened name or just open the download information page.
New icon for JJ2+ levels. If your level somehow requires the use of the JJ2+ addon, now you can mark it with a single click of the mouse!
August's Featured Download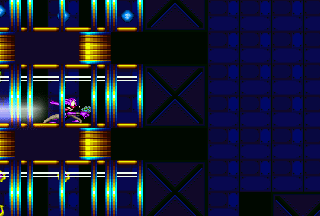 Lost Luggage Landfill by Ragnarok
Ragnarok's newest accomplishment in the Race genre is coming to you in lighting speed! Lost Luggage Landfill, while not exactly a landfill and not much luggage is around, it still manages to be a surprisingly refreshing Battleships themed level, featuring some fairly interesting motifs spread fairly across the level.
What makes this level tick is the way it plays, though. While the premise of following a fixed route is there, the players are aided with the multitude of secrets and shortcuts that can be used to gain advantage over others. It makes you keep on your toes because you don't know if you won't get owned by a surprise player from behind!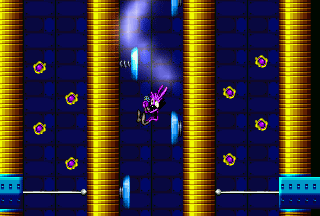 Download this level… fast!